Discussion Starter
·
#1
·
Hello all,
While changing brakes on the car, noticed a rubber with a small tear. I pushed a little bit out and it was completely torn.
I cannot find anywhere only rubber, can you tell me the size of the rubber seal?
It is the top rubber here (Will this fit the car?)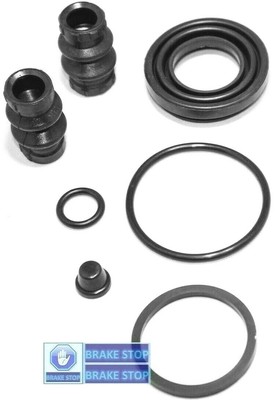 Brake Stop Ltd - Supplier of quality brake caliper components - Please review details in the Full Description to ensure this item is correct for your vehicle - If unsure please message.
Another question, what is the bleed screw size in front and at the back? I am asking to know what tube size I will need to bleed the air.