Discussion Starter
•
#1
•
I'm only going to cover the rear overhead passenger lights (for those of you who have the pano roof) as these seem to be a little more tricky than those in the footwells and doors, those are fairly simply and pop right off with a plastic trim tool. This may not be everyone's cup of tea, but I just wanted to share with you how you can get to these bulbs if need be.
You definitely want to get a plastic trim tool if you can as it will save scratching/damaging any of the surrounding plastic.
There are 2 plastic covers you want to remove first. What I did was insert the trim tool on the bottom of the cover and start to wiggle it to loosen it up. You may have to insert it at the top as well to loosen it up. Eventually it should slide right out.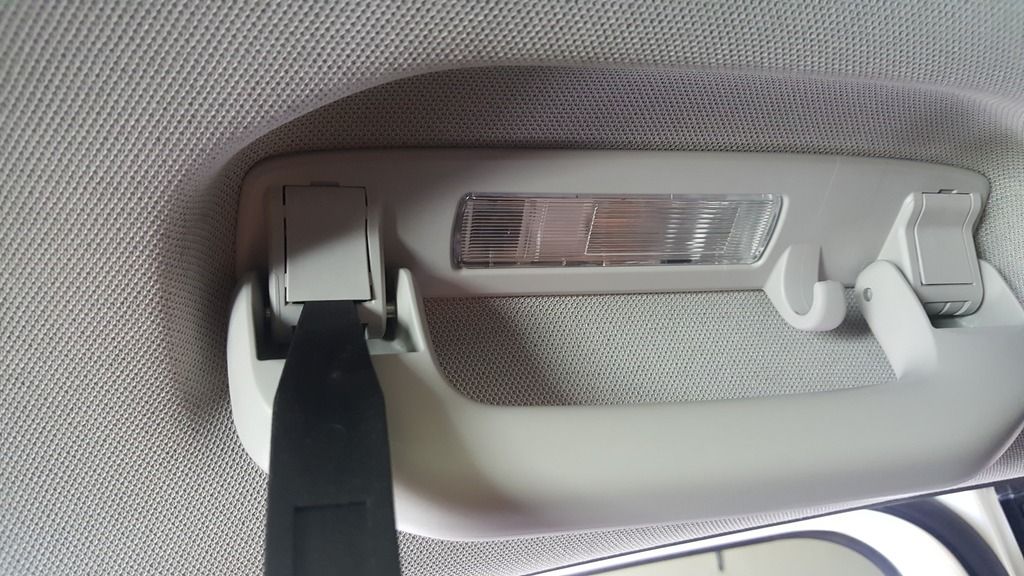 Here you'll see a metal clip with a top and bottom which holds the entire handle in place. Use the trim tool to push down on the upper and lower portions of the clip and gently pull on the handle to unclip. Do the same for the other clip as well and the entire handle should come off.
Now you want to remove the clear bulb housing from the handle. You'll see 5 tabs 2 on each side and 1 on the bottom that you want to unclip.
With the housing removed, again using your trim tool, pop the smaller tab to remove the cover to get to the bulb
Here you can see the bulb. You should be able to just pull it right out.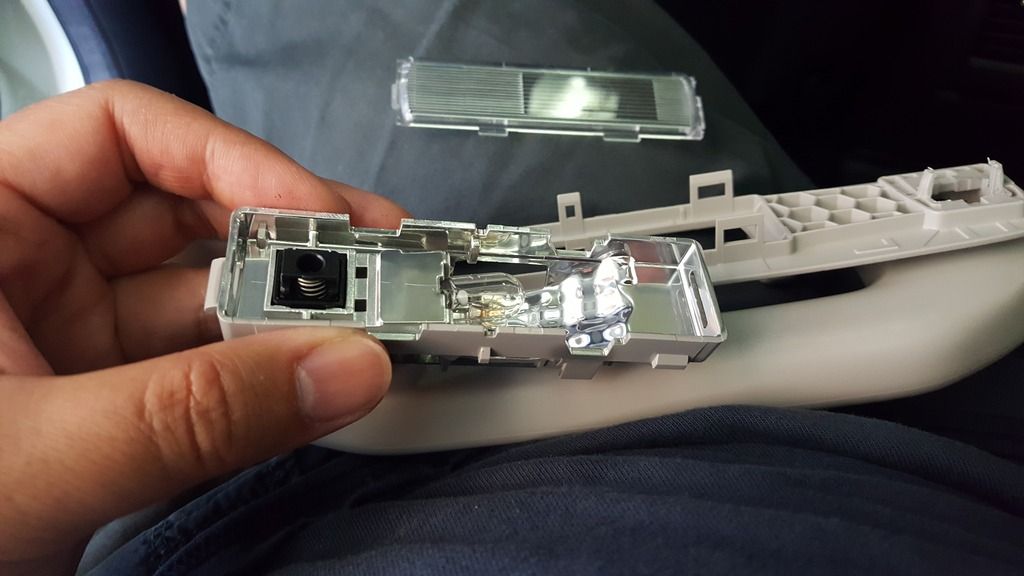 Here is the LED bulb installed. The size you want for all the interior are known as 194.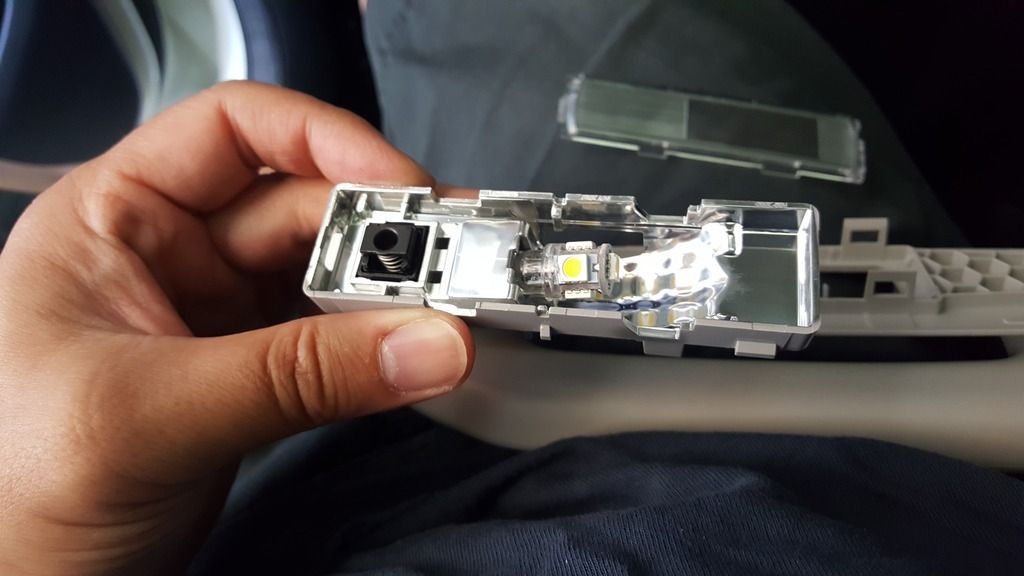 Before you put the handle back, you want to remove the 2 metal U shaped clips completely.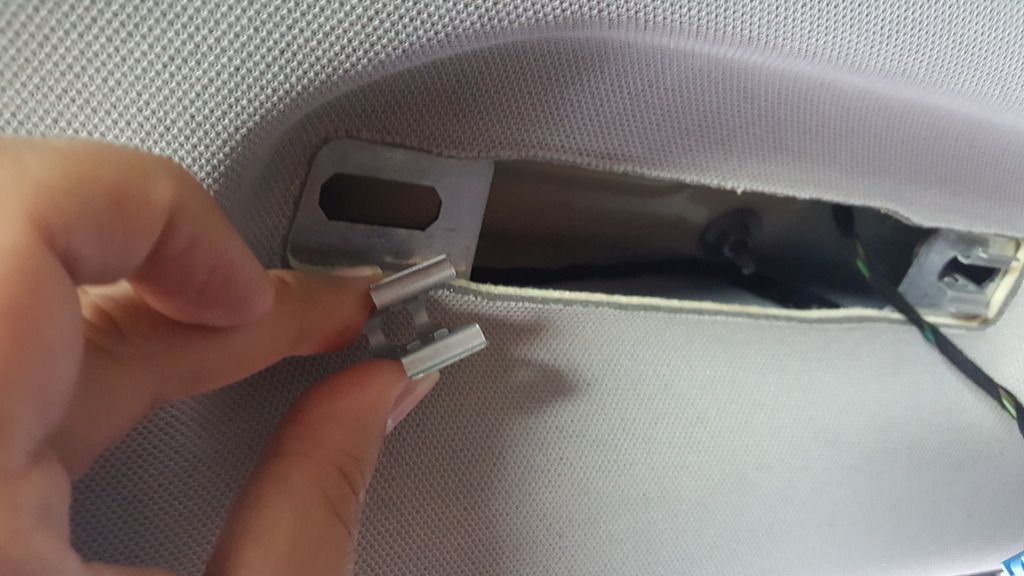 Place the handle back on and now pop the U shaped clips back in over the individual sockets. This is what holds the handle in place.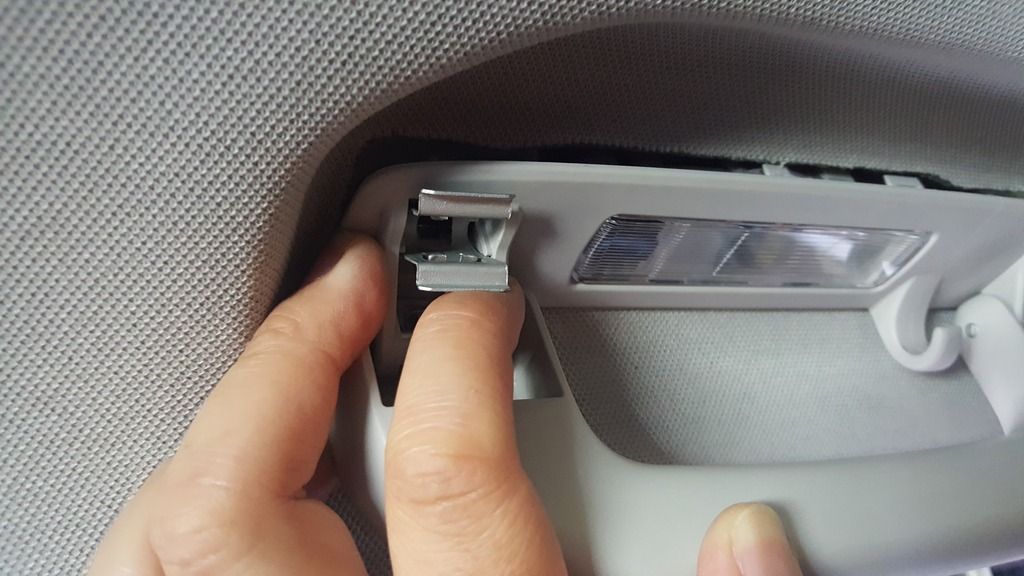 Now pop in the outer plastic covers and voila you're done.
I used 4100k for the temperature of the LEDs. I wanted a whiter light than the warm yellowy color that comes standard.
Here's what they looked like before -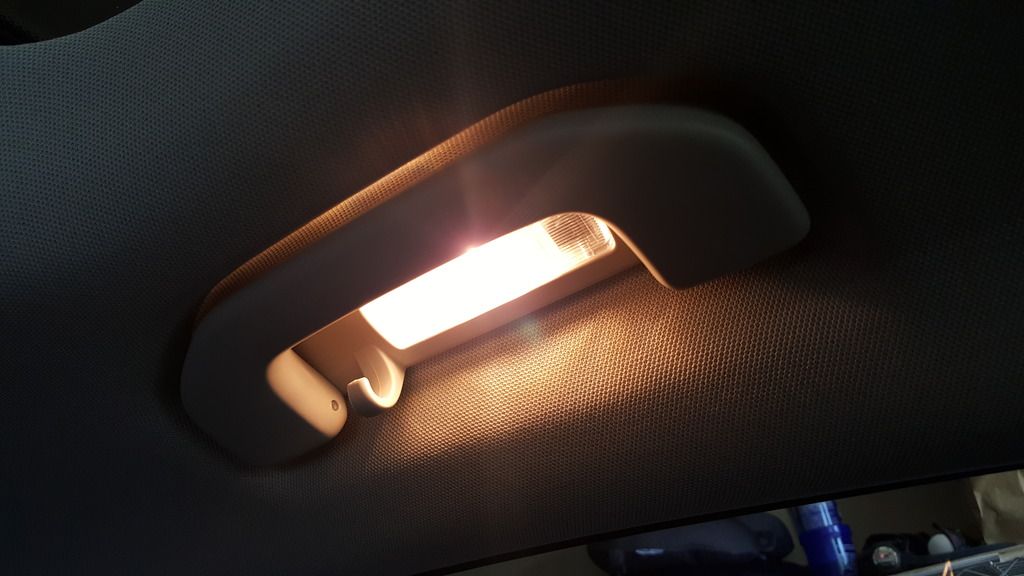 And after -