I recently got wider tires and spacers on my wife's GLA45. I started with OEM contis 235/40/20 and 15mm in the rear and 18mm in the front. She needed new tires so I got her 245/40/20 Michelin A/S 3+ and bumped the front spacers down to 15mm.
Rears rub slightly on full compression with the 245/40 and 15mm spacer. They rub on the under inside of the grey fender flare which doesn't bother her all that much. Tires have a slightly taller sidewall and help to fill out the wheel wells and the A/Ss offer a much smoother ride than the Contis. They seem to do great in all conditions and no more skidding at full lock with the stock tires.
Went with H&R DR spacers 15mm from ECS part: 3655665SW:
Get a new set of spacers and widen the stance of your vehicle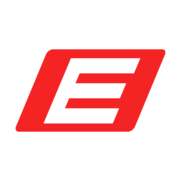 www.ecstuning.com
Got some 64mm bolts from Amazon that fit both 15/18mm spacers:
https://www.amazon.com/gp/product/B07R9WYN93/ref=ppx_yo_dt_b_search_asin_title?ie=UTF8&psc=1
I actually bought 69mm as well but didn't end up using them as the 64mm ones worked fine for both. With stock tires sizes the 18/15 looked better but again with wider tires don't need such wide spacers.